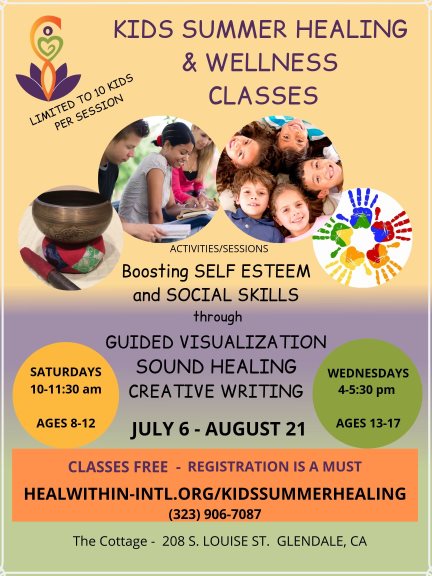 Register Now!
HealWithin International is offering free Healing and Wellness Classes for the summer, July 6th through August 21st.
Activities include Creative Writing, Self-Esteem, Sound Healing, and Beginning Meditation.
Classes are limited to 10 kids per session.  Classes for kids ages 8 through 17.
Wednesdays – 4:00 to 5:30 pm for ages 13 through 17
Saturdays – 10:00 to 11:30 am for ages 8 through 12
Get a spot by downloading then filling out the registration form and emailing it back to us at classes@healwithin-intl.org.
The cost is free, but donations are welcome and appreciated.