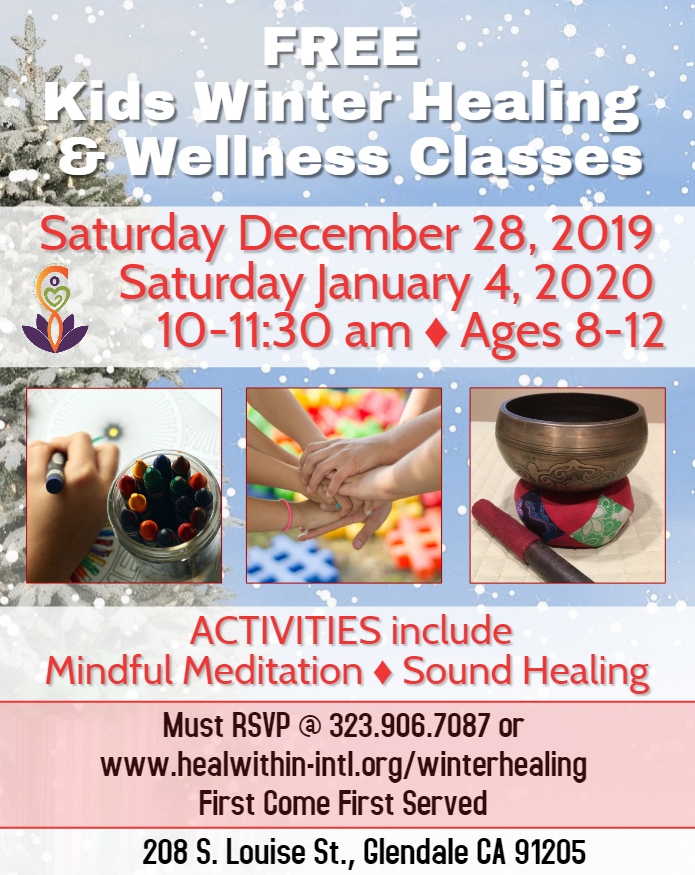 Register Now!
HealWithin International is offering free Healing and Wellness Classes for the winter, December 28, 2019, and January 4, 2020.
Activities include Sound Healing and Mindful Meditation.
Classes are limited to 10 kids per session.  Classes for kids ages 8 through 12.
Saturday, December 28 – 10:00 to 11:30
Saturday, January 4 – 10:00 to 11:30 am
Get a spot by downloading then filling out the registration form and emailing it back to us at classes@healwithin-intl.org.
The cost is free, but donations are welcome and appreciated.